Giving Access to Your Home Without Compromising Your Safety
Whether you are swept up in the excitement of the next phase of your relationship or need to give someone access to your home, proving your key seems like a convenient way to allow someone in.
But it comes with a security risk.
In Arizona alone, there is (on average) one burglary every 24 minutes, 34 seconds, and one larceny/theft every 4 minutes, 43 seconds. According to a 2020 SafeAtLast report, 65% of people who have been burglarized know the burglar.
To make matters worse, one burglary is often not the end of the property owner's grief.
According to national crime statistics, 51% of home burglaries are repeated within six weeks of the initial crime. That means the property owner not only goes through the trauma of one burglary, but another soon after.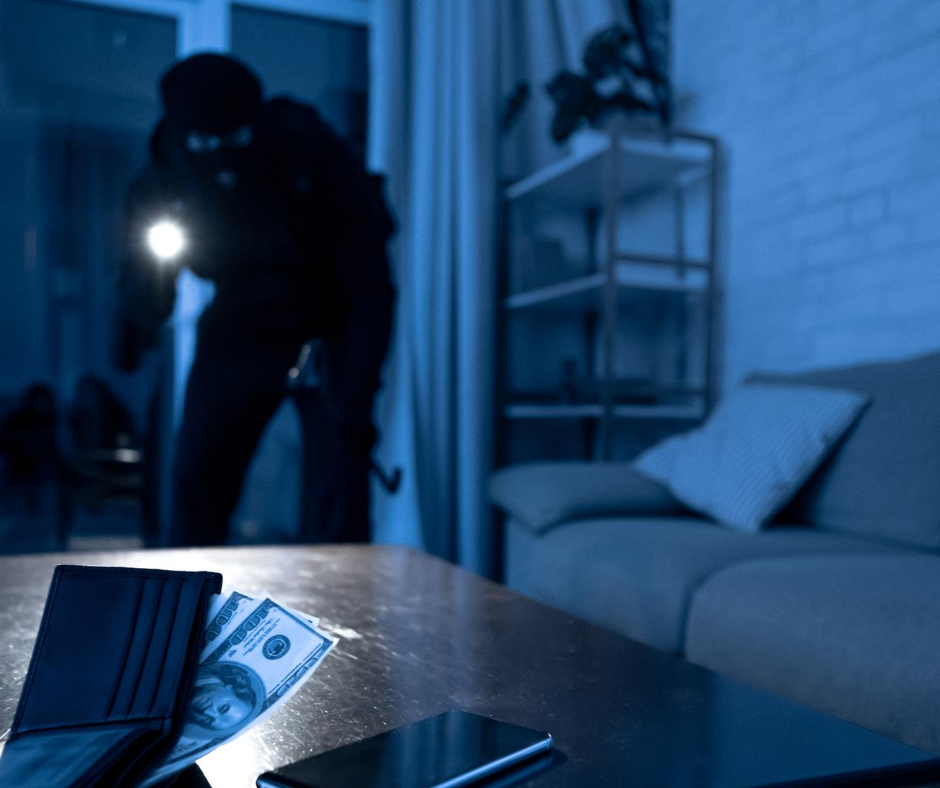 While property crime dipped by 3% during the coronavirus, as recovery continues, we'll likely see increases in home burglaries. That's why it's more important than ever to take precautions when providing keys to your home to someone new.
Changing of Locks
The most obvious way if you're set on providing physical keys is to change the lock when the individual no longer needs access to your home. It makes sense to change locks at the end of a personal or business relationship. But that doesn't safeguard you against them accessing your home while you're currently in the relationship. It also doesn't protect you against them making physical copies of the key. They could then provide it to other people (even inadvertently) who could harm you or your property.
To give you additional peace of mind, we have other suggestions on how to provide safer access to your home. Rusk Lock and Key of Peoria can help you change your locks, rekey, and add other home safety applications.
3 Ways to Allow Entrance to Your Home without Exchanging Keys
While it seems handy to simply make a copy of your key and give it to the person who needs access to your home, it places you and your property in danger. Sure, you can run background checks and look for people who are bonded and insured. But when you provide keys to your home to someone else, there is always a risk.
Here are some ideas on how to mitigate that risk.
Combination Deadbolt
This type of lock has been on the market for a while. The combinations can be changed at any time to allow you to withdraw permission to access your home. The older style does not require electricity.
Touchscreen Locks
These locks are like a combination deadbolt, but have a more appealing/modern appearance. Like combination deadbolts, you can change combinations at any time. Some touchscreen locks respond to voice commands.
Smart Locks
Smart locks can be unlocked using a smart app. You can conveniently send invitations via text or app to someone to access your home. Smart locks are keyless and codeless. You will be alerted when your invitee arrives and when they leave. The invitation can be disabled at any time. Smart locks provide the best insight into who is accessing your home and when, especially when used with a security camera or system.
As a bonus, your smart lock will recognize your phone when you return and automatically grant you access without having to unlock the door. Many users like this feature. It is convenient and allows for quick entry which can be beneficial if your hands are full or you're nervous about your surroundings.
While giving your key to someone seems like the easiest way to allow them to access your home, you may also be putting your family and property at risk. If you would like to know more about these security options, please contact us today.
About Rusk Lock and Key
Rusk Lock and Key is a locally owned and operated small business serving the West Valley of Phoenix, including Peoria, Glendale, Surprise, Waddell, Litchfield Park, and Wickenburg. With more than 59 5-star reviews, every technician at Rusk excels in customer service, ensuring customers are happy and well-informed on home security precautions. Get peace of mind with affordable security options.
Call us today at (602) 931-0736.